3 Easy Tips to help you book a 420 Tour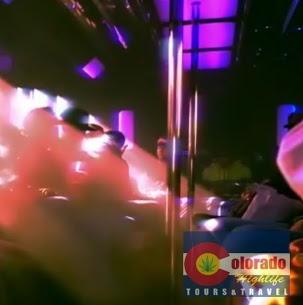 So you're thinking about taking a 420 tour when you head out to Colorado this year. 420 tours have been happening in Colorado for the last six years and are a great budding business in the marijuana tourism industry. There are a few tours still left in the Colorado area as most of the others have gone out of business due to lack of tourists interested in taking tours.

So enjoy reading these few tips to help you get educated in what the cannabis tour offers, what is the best tour for you and the companies that offer them.

#1 - What does the cannabis tour company offer? - when it comes to the offerings that cannabis tours provide for their writers varies quite a bit from tour to tour. All will take you to see a cannabis grow operation, out shopping for cannabis products and sightseeing through the local communities.

The difference in cannabis tours is size of tour, freebies on the tour, friendly guide and price of the services. Most cannabis tour companies will help you book a 420 friendly room and help you get ground transportation to and from the airport.
So be sure to ask each tour company what is included in the price of the tour and pick the best that fits your budget and wants.

#2 - Pickup location - Colorado cannabis tours pickup in various locations throughout Denver. So this will also be a factor in figuring out what tour company you want to use especially if your hotel is quite a distance away.

Some tours start early in the morning some start at noon in other star in the evening, so making sure you use this information will help you in deciding what to wear will be best for you.
Parking in downtown Denver can be very expensive and hard to get so make sure you leave plenty of time to get to your tour so you don't miss it.

#3 - Discounts - Some of the marijuana tours in Denver will offer discounts on various items such as cannabis products, hotel rooms, smoking accessories, car rentals and transportation to and from the Airport.

These discounts can vary from tour company to tour company as not all will offer these as they do not have the connections as the others may have. So make sure that you ask that question when booking your tour because everybody loves the discount when their shopping.

We hope these three short tips can help you in booking your next 420 tour in Denver making your cannabis vacation the best it can be.
Thank you for reading have a great vacation.
https://en.wikipedia.org/wiki/Vacation